Open from May to August
(The premier opening each year is the last of April on "Valborgsmässoafton" = Walpurgis night.
Because we don't have any seats inside of the café, but mostly outdoor seating, it is up to the weather when we close. But remember: we do have blinders, warm blankets and outdoor heating lamps.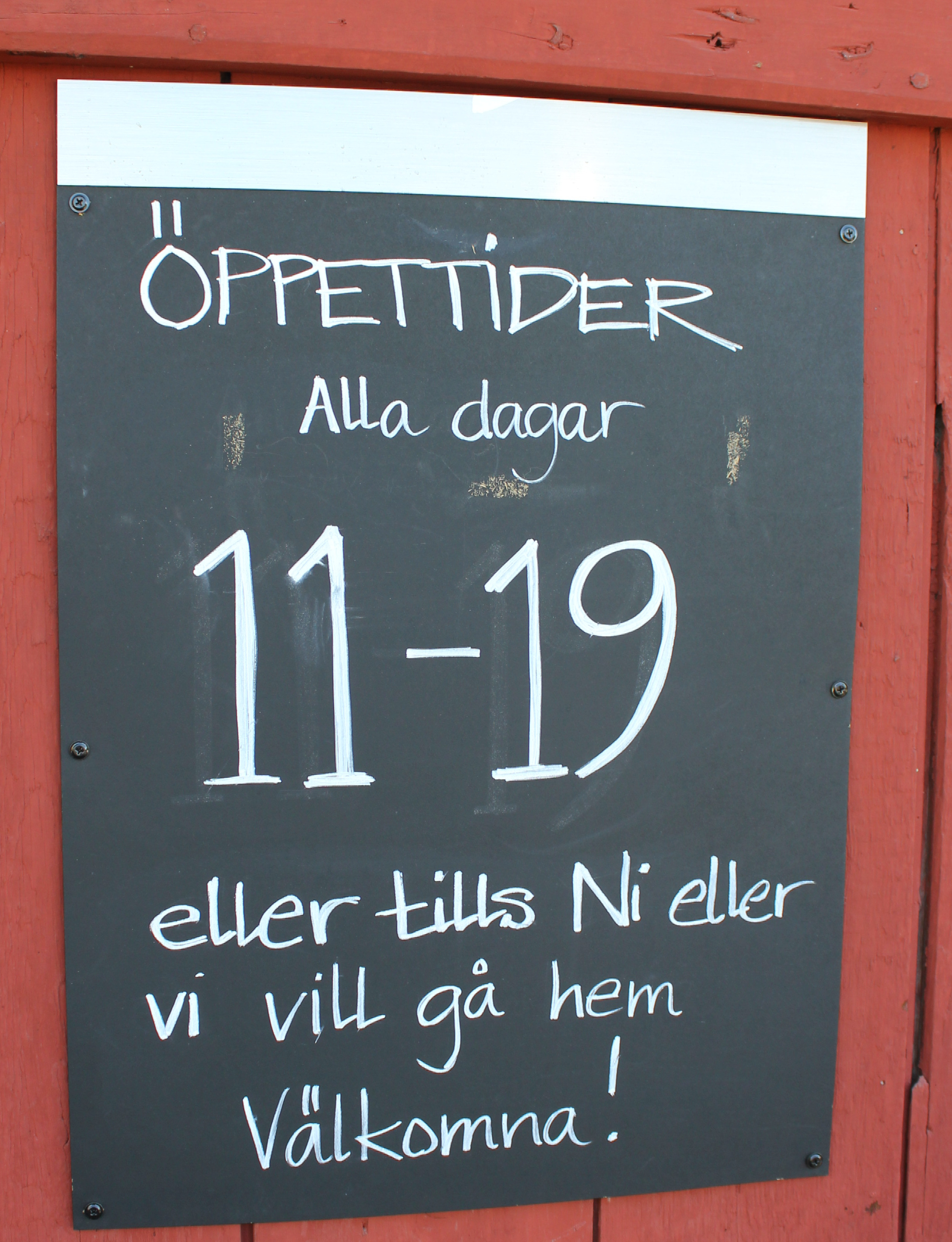 Open 11-19 Every day
"Or until you or we want to go home"
...That is actually how it is most days. Mostly it's because of the weather, rain or cold winds, that we may close as early as 19:00.